As Mother's Day approaches, it might naturally lead us to examine our relationships with our mothers. Though Mother's Day is seen as a celebration, it can be quite a difficult time for many. Whether you have lost your mom or mother figure, whether you were never very close to your mom, whether you've had a more recent falling out, or whether your own dreams of becoming a mother never came to fruition, your experience is valid and you're seen.
The strong, scientifically-backed connection between mothers and daughters is significant. It shows that mothers and daughters are irrevocably bound together in profound ways. No matter what, they will always have this connection that will see them through hardships and obstacles.
Whether you are gifting your mother or your daughter this Mother's Day, make it a gift that will honor who they are as individuals. Our iconic Goddess Collection features strong women of history and myth, whose energy and power can ignite your own.
Are you gifting someone who needs to tap into their own power and realize how amazing she is? Gift Joan of Arc to manifest her destiny. Gift Medusa for resilience or Lilith for independence and autonomy. The Garden of Choice which benefits Planned Parenthood, is a reminder that life starts in one place and that the womb is one of the strongest muscles in the body. Celebrate power and victory with the Flying Dagger Necklace and encourage the mother (or daughter) in your life to embrace her mighty voice with Goddess Sekhmet.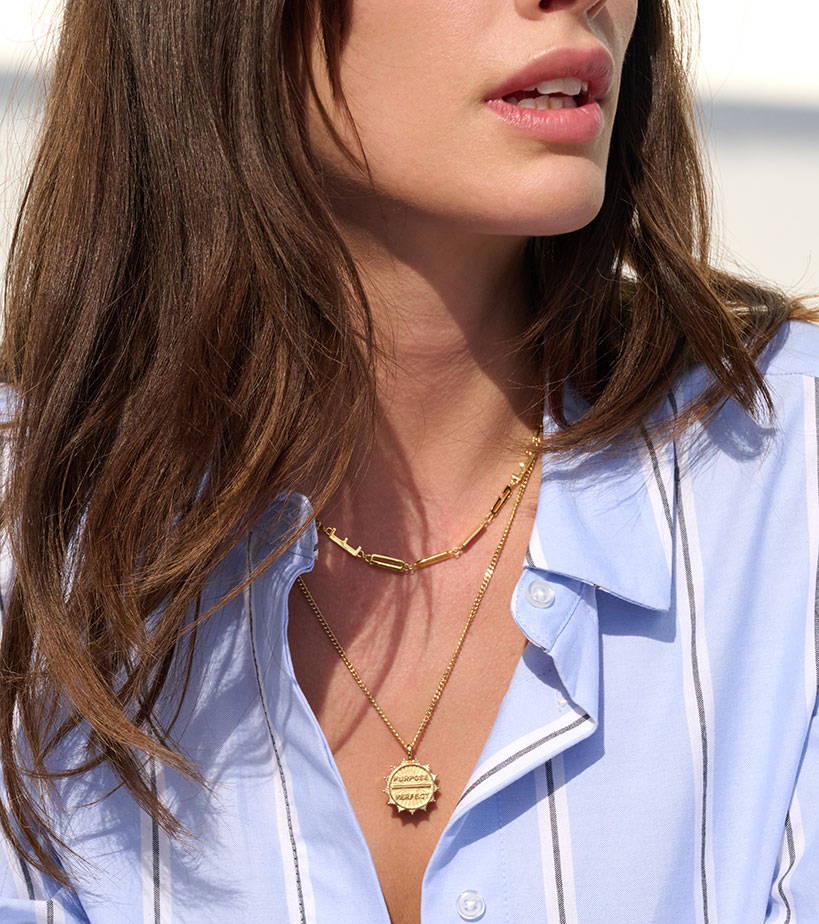 Affirmations is another collection that empowers and inspires. When you gift one of our gorgeous Affirmations Necklaces, you imbue the giftee with a sense of meaning and strength. Remind your mother that she is a Goddess of immense power and courage. Affirmations allow the wearer to realize and reaffirm her own unique capabilities and authority. Remind her that everything she needs is within her, to say yes to new adventures and that she is always worthy of abundance.
Sometimes our mothers need reassurance in their energy fields. With one of our Aura Necklaces, you can promote higher vibrational activity as they align their chakras to promote positivity, healing, strength, and power. Allow your mother to cleanse her spiritual energy field so she can access and connect to her higher self.
There's really no greater gift than instilling confidence and good morale in the person you love. For a gift that will always affirm mom's special spirit, consider the Woman Power Necklace. This necklace is part of the Amulet Collection, which also features other exceptional pieces that speak to an individual's uniqueness. Whether it's the Winged Scarab for protective energy, the Triple Moon for intuition or the Diamond Moon for timeless magic, each piece attracts enchantment and promotes abundance.
It's only natural that we will not always vibe perfectly with our mothers and daughters — let's put a little blame on the constellations and stars for that. To honor them through their sun, moon and rising signs, our Zodiac collection celebrates her celestial magic.
When you give the gift of Awe, you tell your loved one that they in turn leave you in awe.