Aries season is the beginning of the astrological new year. Those born under this sign are generally go-getters, hard workers, and eager to take action. Aries are not content to sit back and watch life unfold – they are the ones making things happen. Bold and unafraid of a challenge, they are risk takers who rarely back down when they're going after what they desire.
Our gift guide for the Aries in your life takes into account the fiery Aries personality. The pieces we've chosen are sure to delight any Aries who has a taste for the finer things. From aura necklaces to feisty Goddesses, we have it all. Prepare to take your Aries' breath away with these magical pieces.
Let's begin with the incandescent Red Aura Necklace. This necklace features the ruby-colored garnet gemstone to activate all five senses. It represents the first chakra, the root chakra, which is the foundation for all the other chakras. The garnet is also a stone that offers protection and strength so the wearer can live a life of passion. You can see all the ways it is perfect for the passionate Aries.
"Aries are not content to sit back and watch life unfold- they are the ones making things happen."
If you have an Aries in your life, you are well aware that they love to ignite a little chaos – in a good way of course. Sekhmet is the Goddess that allows you to be assertive and tap into any pent up emotion that has been bubbling to get out. Wear her to harness her forceful energy.
There is no time for negative energy and fire sign Aries needs to keep moving forward without the distractions of off vibes. The Flying Dagger Necklace which features clarity giving moonstone, assists in protecting the wearer from danger coming their way.
The beautiful and sensual Aries Zodiac Necklace is next on our list. This oval pendant features a female embodiment of the Aries sign on the front and the Aries constellation on the back. It's a great choice for the Aries who feels aligned with the stars and proudly acknowledges her place in the zodiac.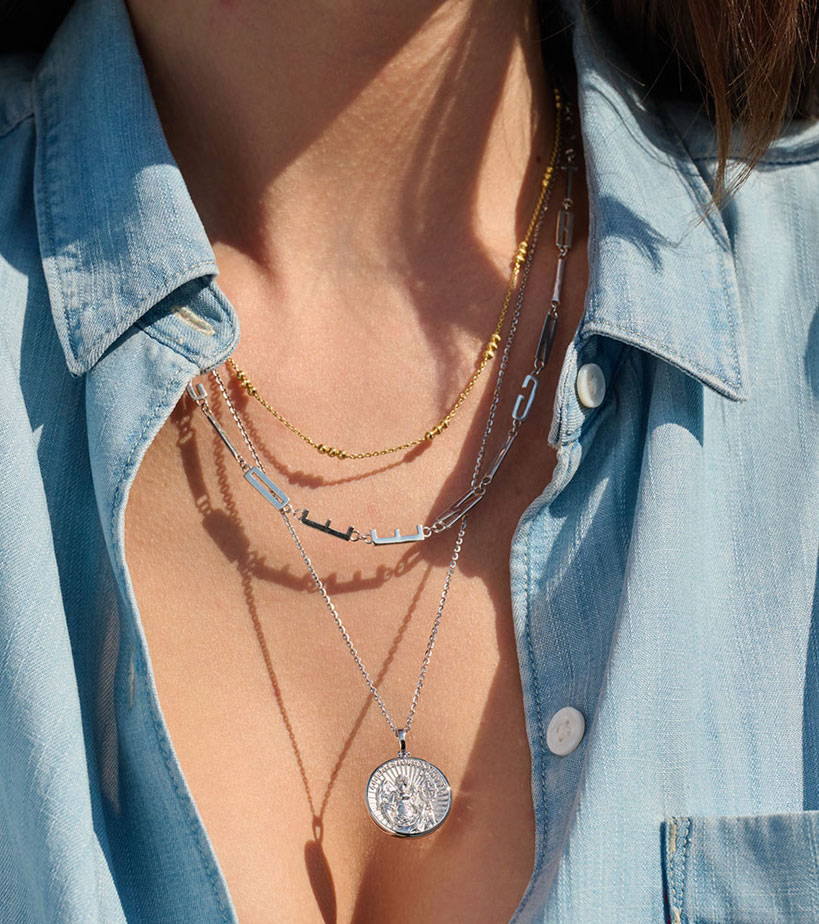 Fortune favors the bold and Goddess, Fortuna is here to inspire Aries to continue taking big leaps in all of their endeavors, reminding them that prosperity and abundance are attainable.
As natural born leaders, it's only fitting that Aries adorn themselves with royalty and Nefertiti continues to live as a symbol of female empowerment. Nefertiti reminds you of capabilities and inner strength.
Give your Aries a historical Goddess that resonates with them deeply, like Joan of Arc. Determined, ambitious and steadfast, she is an icon and inspiration to women everywhere. She is a reminder to stand your ground and fight for your beliefs.
Explore more from our Zodiac Collection