In the realm of ancient mythology, one Goddess reigns supreme as the epitome of love, beauty, and fertility—Aphrodite. As a symbol of self-love and the embodiment of romance, Aphrodite's influence has transcended time and cultural boundaries. Join us on a captivating journey as we explore the significance of Goddess Aphrodite, her themes of self-love, beauty, and fertility, and the enduring impact she holds in the hearts of countless devotees worldwide.
Aphrodite's essence lies in the core of self-love and acceptance. As we honor her, we learn the importance of embracing our imperfections, recognizing our inner beauty, and appreciating our worthiness. Her message of self-love resonates across ages, guiding women to embrace their individuality and find strength in vulnerability.
Her image is most famously immortalized in Sandro Botticelli's painting The Birth of Venus, named for her Roman counterpart. Resonant to her mythology, the planet Venus is said to rule matters of courtship, adoration, aesthetics, and taste in astrology. Even where this Greek Goddess's name does not appear, her symbols such as the dove, rose and pearl prevail as emblems for romance and desire.
With her enchanting allure and divine beauty, Aphrodite personifies sensuality and femininity. Her influence is a reminder that true beauty radiates from within, transcending physical appearances. By embracing our inner Goddess, we can unlock our full potential and embrace the essence of our true selves.
Aphrodite's domain extends to matters of the heart, emphasizing the power of love and its transformative qualities. Her symbolism as the Goddess of Fertility further reinforces her connection to the cycle of life and creation. Through her inspiration, we learn to nurture our relationships, foster compassion, and create bonds that withstand the tests of time.
Across ancient civilizations, Aphrodite was revered and worshiped, each culture bestowing her with unique attributes and stories. Her cultural significance can be found in Greek, Roman, and other mythologies, symbolizing the universal nature of love and its profound impact on humanity.
Annually in midsummer, the ancient Greeks celebrated her with the Aphrodisia festival. Statues of the Goddess were ritually cleansed and patrons of the event would offer fire, flowers, and incense to her altar. Aphrodite may be your inner Goddess if a bath, candles, incense, and fresh flowers are an ideal part of your self-care ritual.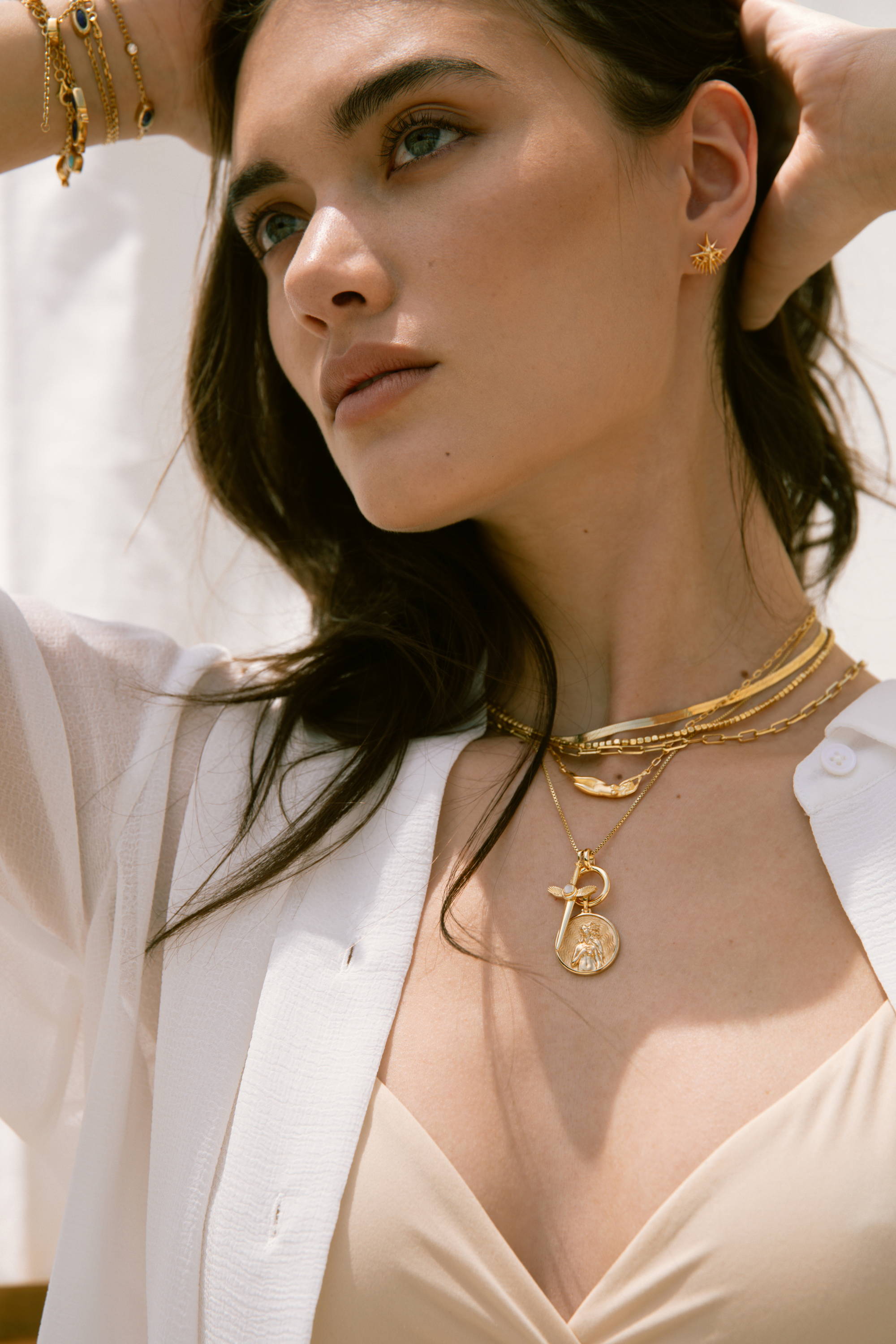 Goddess Aphrodite's legacy extends far beyond mythological tales; her themes of self-love, beauty, love, and fertility continue to inspire and resonate with individuals seeking to embrace their authentic selves. As we honor the Goddess of Love, we are reminded of the sacred power that lies within each of us to embrace love, appreciate our beauty, and foster connections that enrich our lives. May we continue to draw from Aphrodite's eternal wisdom and embrace her divine essence, spreading love and compassion throughout our own journeys and the world around us.
Are you a body positive Goddess who lives to spread the message of radical self-love to women everywhere? Do you surround yourself with beauty and gravitate towards themes of love and gratitude? If so, your inner or outer Goddess may be Aphrodite. Join us and honor the Goddess of wisdom, to help pave your way and create your own path of success.

You can discover more Goddesses here and honor your divine feminine exploring these iconic deities.