Very few Goddesses command the respect and reverence as Athena—the embodiment of wisdom, strategic prowess, and female empowerment. As a symbol of courage, leadership, and ambition, Athena holds a special place in the hearts of those seeking to harness their inner strength and rise above their challenges.
Perhaps one of the most recognizable of the Greek Goddesses, Athena is the symbol of wisdom, courage, and was the patroness of the great city of Athens. Athena's life passion was to protect and lead the people of Athens. She fought for values like justice, truth, and moral values and put it all on the line to protect her beliefs.
Athena, often referred to as the Goddess of Wisdom, represents the power of intellectual acumen and strategic thinking. As women strive for equal footing in all aspects of life, Athena serves as a guiding light, encouraging the pursuit of knowledge, higher education, and crushing glass ceilings. In a world where intelligence is often undervalued, Athena's wisdom stands as a beacon of inspiration for all aspiring leaders and all young women in pursuit of reaching their goals, reminding them that everything they need is within themselves. 
She was fearless and was exalted for her heroic endeavors and her unmatched intellect earned her the title of the Goddess of War. What made Athena's approach unique, was she prioritized strategy over fighting and did not encourage violence. As the daughter of Zeus, Athena embodied similar power, influence, and leadership representing the citizens of Athens.
Athena's unwavering commitment to leadership and empowerment is a testament to her influence as a role model for women everywhere. She embodies strength and confidence, fearlessly leading by example and shattering stereotypes of what women can achieve. As we embrace Athena's leadership qualities, we learn to trust our instincts and assert our capabilities in male-dominated spheres.
Although her wisdom and dedication made her fit to lead, Athena was still met with challenges along the way where she had to prove herself. Most notably was the power struggle with Poseidon for the city of Athens. Both Poseidon and Athena presented the citizens with a gift to demonstrate their ability to lead. As the God of the Sea, Poseidon created a source of water intended to be a resource for the people. In theory this would have been incredibly valuable, but when the citizens went to drink the water, they quickly learned that instead of freshwater it was salt. Relying on her quick-wit, Athena gifted the citizens with an olive tree that met many of the city's needs: it provided fruit, oil for cooking, and wood to build homes and shelter. It was obvious that she was the leader that could create a better life for her people.
Athena's unyielding ambition propels her forward in the pursuit of her goals. She shows us that ambition is not a trait to be ashamed of, but rather a driving force for personal growth and achievement. By channeling Athena's ambitious energy, women can embrace their desires without hesitation, turning dreams into reality and reshaping their destinies.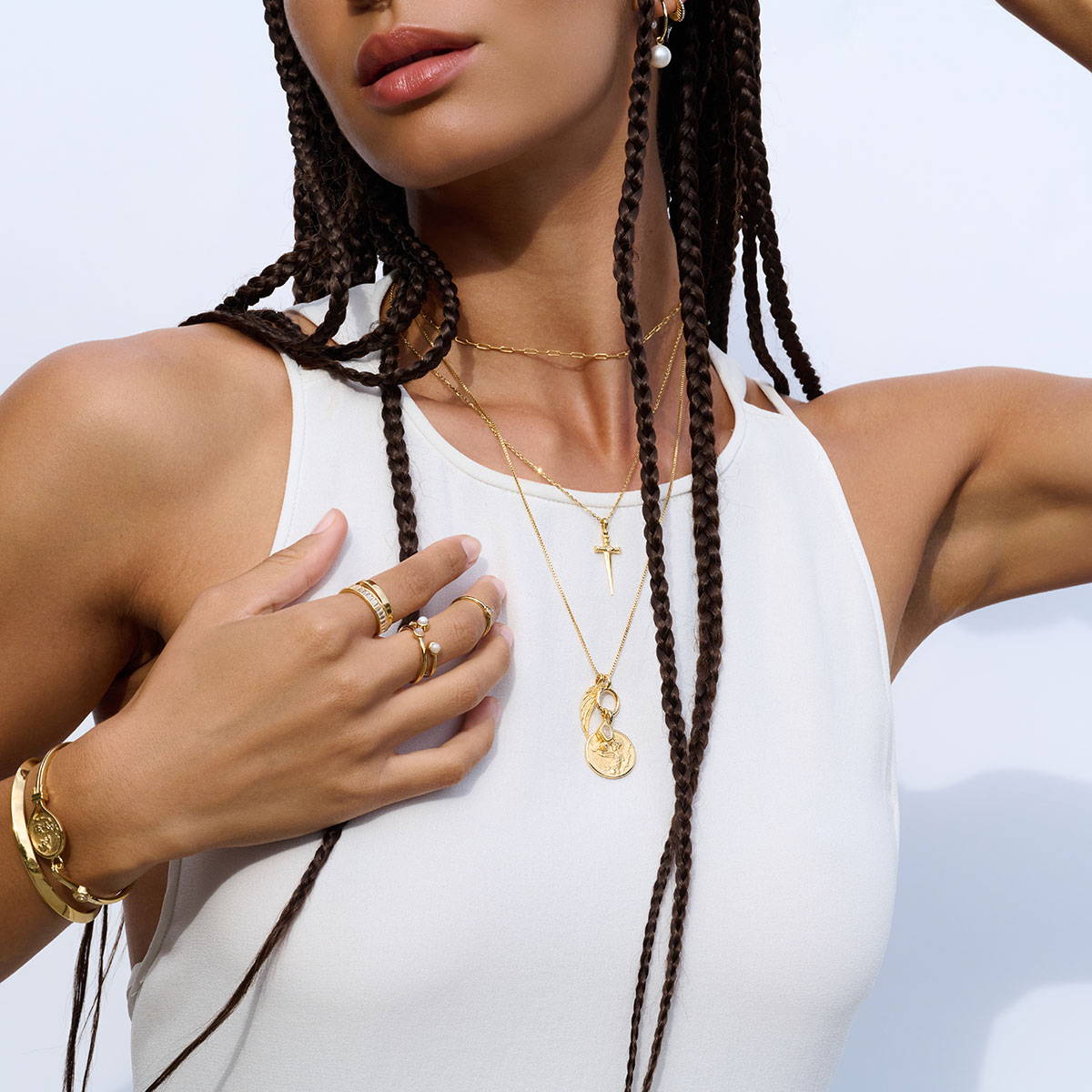 Athena's presence is deeply rooted in various mythologies and cultures, from ancient Greece to Rome, and beyond. Her multifaceted persona as a warrior, strategist, and protector earned her reverence and adoration across civilizations. In modern times, Athena continues to resonate with those who seek to challenge societal norms and embrace their divine feminine power.
Goddess Athena, with her themes of female empowerment, leadership, ambition, and wisdom, remains an everlasting symbol of strength for women around the world. Her importance in the Goddess realm is a testament to the timeless significance of embracing one's true potential and daring to break free from societal boundaries. As we honor Athena's legacy, let us draw inspiration from her essence to forge our paths, empower others, and celebrate the remarkable power of the divine feminine within us all.
Do you have ambition running through your veins with drive fueling your passions? Are you a powerhouse, demanding respect because you've earned it through forging connections with your community? If so, your inner or outer Goddess may be Athena. Join us and honor the Goddess of wisdom, to help pave your way and create your own path of success.

You can discover more Goddesses here and honor your divine feminine exploring these iconic deities.